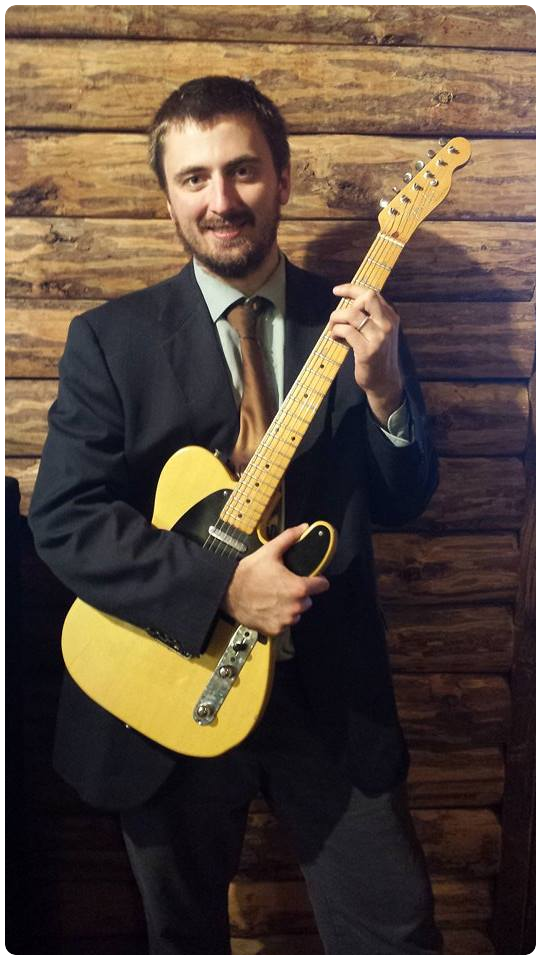 Seth Pillsbury

Seth Pillsbury grew up in a musical family. Both of his parents played music professionally throughout his childhood. Some of his earliest memories were at his uncle's music store in Pittston, Maine. He got his first taste for guitar lessons when he would watch his father teach in the early 1990s. He graduated from the University of Maine at Augusta with a degree in Jazz and Contemporary Music. He has been playing and teaching guitar for over 20 years.

Seth plays all over New England year round. At shows, he plays such diverse styles as rock, metal, country, celtic, classical, and jazz. He plays guitar, melodica, mandolin, accordion, and keyboard at gigs. Most days, he teaches in his studio in Winthrop, Maine. He also teaches private lessons at Everyday Music in Farminton, Maine and at Kent's Hill in Readfield, Maine.

Seth's mission is to demystify difficult music and to expand the catalog of guitar pieces by writing and arranging interesting music, and making the pieces as accessible as possible for other musicians.